Gr. 10 – Martina Xu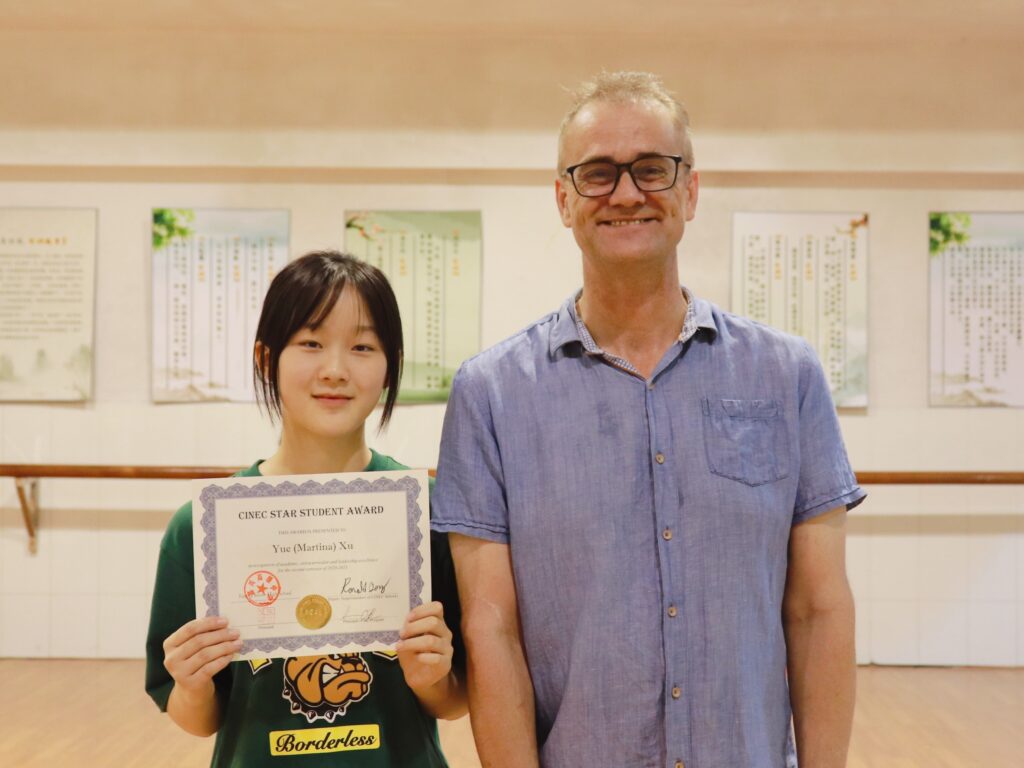 Current Extracurricular Activities
My extracurricular activities are remarkably interesting and the most meaningful activity is doing part-time job in my father's education institution. Also, with my love in flowers, I like to do floriculture as a hobby. I'm also a pen-pal with a student who is living in the mountain with poor financial condition. I write letters and send clothes to their place often.
Awards and Achievements
The achievement that I am most proud of is Newsletter Star because it is the symbol of my contribution to the journalist, and I am happy that my efforts can be appreciated.
Leadership Experience
As a member of the monitors in the class, I manage the sanitation, keeping the classroom clean. Also, I am also in the Student Union. As the minister, I need to pay close attention to students' daily life and I also work hard to make our school a better place.
Volunteer Experiences
I have joined a lot of organizations in my school. As a member of the journalist club, I am responsible to write articles introducing and promoting our school. I am also a member of the student union. I take parts in planning and organizing school events and activities, helping teachers to manage students' school life, and working on improving school's environment. As a monitor in my class, I work hard to be a role model to my classmates. In the community, I am an active volunteer at my local healthcare center helping the seniors.
Gr. 11 – Jennifer Yan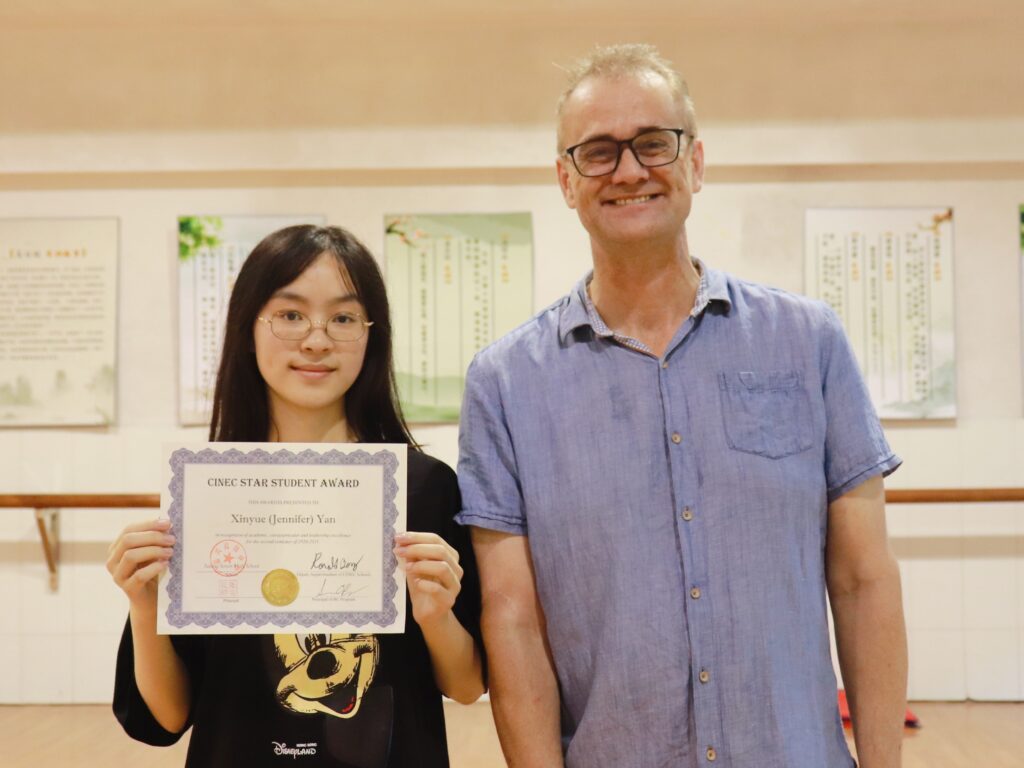 Current Extracurricular Activities
I am a volunteer at the school library and I teach and help solving academic questions that my classmates have. I love to play badminton and has attended basketball and frisbee competitions. I also like to draw, play the piano and listen to the global economic news with my parents.
Awards and Achievements
Principle's list (GPA 4.0, All As)
Watlerloo math contest Gr 10 top 2%
ASDAN Business Simulation (Reginal Contest) Gold Award
Leadership Experience
I am the vice leader in the student Union. I organize school activities, for example the Chinese Culture Festival. I also help planning the Spring Trip. As 3A's leader in the Speak Up Team, I collaborate with another leaders on encouraging other team members.
Volunteer Experiences
In China, garbage classification has become an influential topic and it is now compulsory in some areas. Therefore, I have been making posters to remind and inform my neighbours about waste sorting. When I travel to my hometown during vacation, I would help organizing English Classes at the library. I would read English picture books to children. This would give them the opportunities to learn and practice both their English speaking and listening skills. Every year in the month May, my friends and I would prepare some performance for the seniors living in the senior home to enjoy.
Gr. 12 – Alan Zhang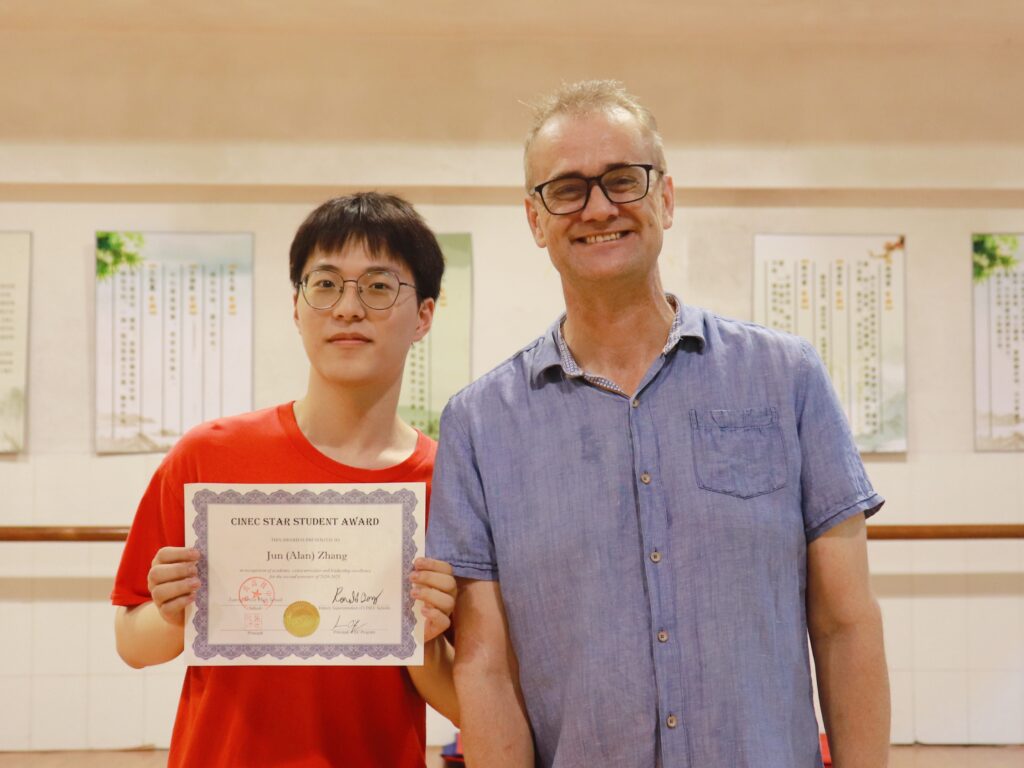 Current Extracurricular Activities
I'm one of the leaders in the newsletter club. At the same time, I also participate in the fitness class. Recently, I have cut down many extracurricular activities, because as a grade 12 student I have to spend more time on study. However, I'm going to pick it up gradually since my grade 12 life is coming to the end.
Awards and Achievements
2019 School Outstanding Youth Volunteer
ASDAN Bronze Medal (December 1th, 2019)
ASDAN Golden Medal (October 19th, 2020)
2018 BCOS Running Championship – Boy's Relay Bronze Medal
2019 BCOS Running Championship – Boy's Relay Bronze Medal
Honorall 12 terms (GPS above 3.0)
Super G 11 terms
Principal List 1 term
The one achievement that I'm most proud of is called ASDAN Business Simulation. I came up with this idea when I was in grade 10. Through communication with the principal and her fully support me, the first campus business competition went smoothly and received unanimous praise. Because of the first good performance, this business competition has become an annual competition on our campus, providing so many students a chance to get first-hand experiences running a model business. I'm so happy to see more and more people could learn from this competition.
Leadership Experience
I used to be the Vice-President and President of the school's student union and the minister of the photography department. As the leader of the student union, my teammates and I helped the teachers to organized many school activities. Also, being a leader of the Photography department, I gave some classes about photography techniques to the people who were not good at it. I become more confident and systematic in my position by learning in those positions.
Newsletter Club, BCOS
Minister of photograph department (Fall 2020 – Present)
Students Union, BCOS, Jiaxing, Zhejiang
Chairman (Winter 2019 – Fall 2020)
ASDAN Business Simulation, Shanghai and Ningbo
Organizer (November 2018 and October 2019 and October 2020)
Newsletter Club, BCOS, Jiaxing, Zhejiang
Minister of photograph department (Fall 2019 – Fall 2020)
Students Union, BCOS, Jiaxing, Zhejiang
Vice-chairman (Winter 2018 – Fall 2019)