by Christina in Grade 10,Joy and Jane in Grade 11
Opening Word
A hot summer vacation has passed. In this moment of crisp autumn, the new semester begins again. We have returned to our beautiful campus, facing the first rays of sunshine in the morning. The new semester brings a new atmosphere: this year's time is different from the past. We welcome some lovely new students and, at same time, but also a few new teachers have arrived. They are different but easygoing, with great patience and high professional standards. All of the sudden, the new teachers have become the hottest topic of discussion in China!
I believe that the students are in the process of getting along with the new teachers, and they produced a lot of curiosity. In order to let the students have a deeper understanding of the teachers, members of the press department collected several questions and interviewed them. Let's take a look:
More information
Name: Reid Haack
School of graduation: University of Alberta
Major: History
Seniority: 5 years
Hobbies: basketball and bodybuilding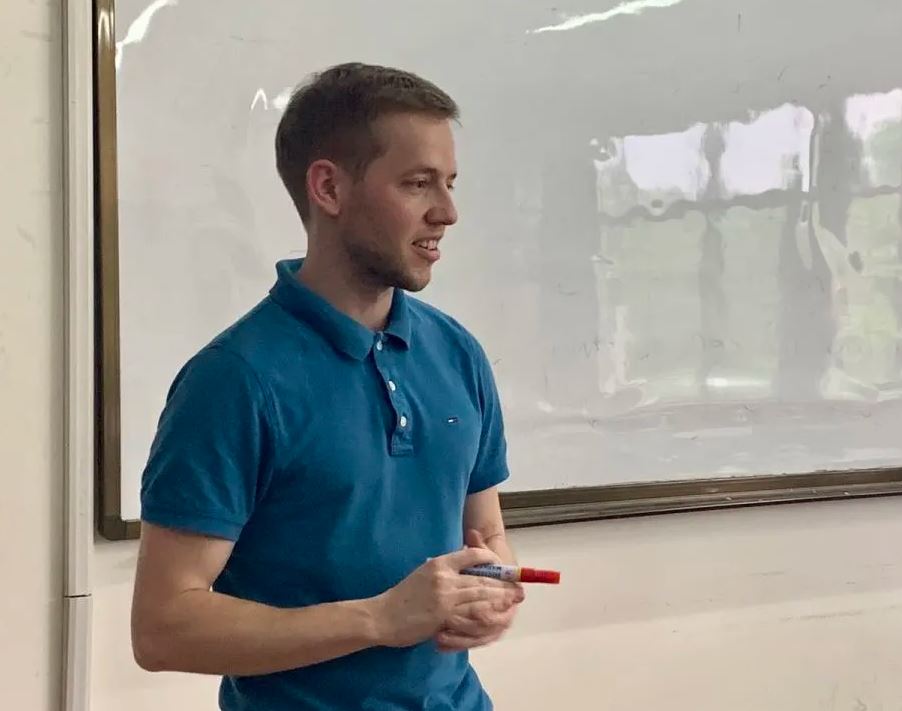 The school year 2020 is the second year of teaching for Mr. Haack in China, and he had 3-years of teaching experience in Canada before this. Growing up in a teacher family, the seeds of being a teacher had already sprouted in his heart from a very young age. For him, it is enjoyable to teach and see the kids grow in maturity, and forming their own values with his support. This year, Mr. Haack joined the BC teaching system, being in charge of the G10s Social Studies courses as well as G11's New Media courses. He will keep his kind, patient, and compassionate teaching style and work to spread good values while taking on the responsibility as a leader at the same time. The expectations for student futures and learning while teach are his future goals.
After he briefly interacted with students at Jiaxing BCOS, Mr. Haack was already fascinated with the great learning atmosphere created by both teachers and students, as well as by the delicious food provided in the school cafeteria. Besides teaching, Mr. Haack also enjoys bodybuilding. If any students have questions about working out, Mr. Haack is willing to accept consultations.