By Grade 11 Lauren and Christina 
At the turn of spring and summer, the overtime badminton game in Jiaxing senior high school came late in everyone's expectation. The competition was divided into three parts: women's singles, men's singles, and mixed doubles. Among them, the most eye-catching was the mixed doubles.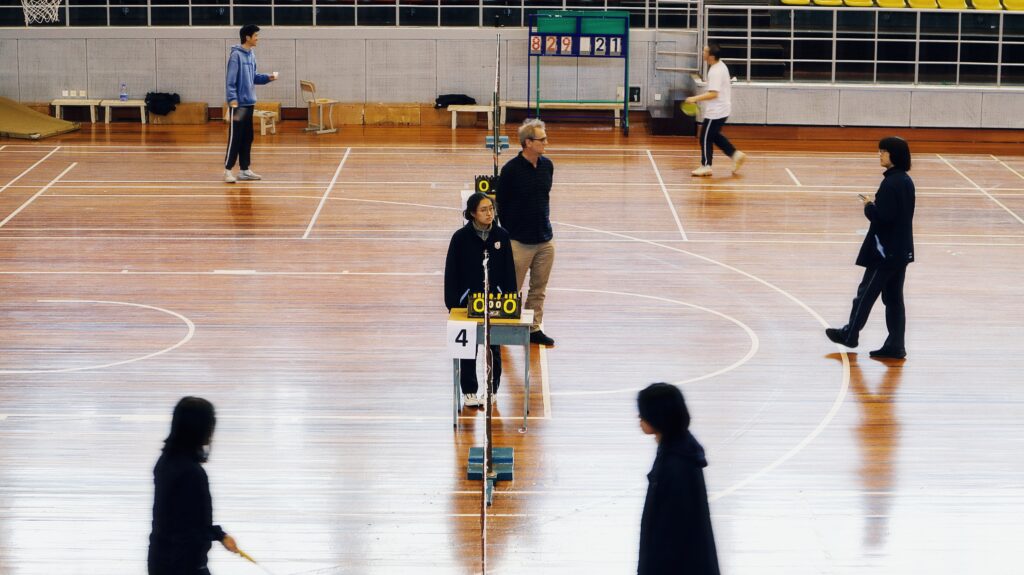 In mixed doubles, Walter from grade 12 and Jason from grade 11 were the most anticipated. Both players are recognized for their fierce style and flexible movement during competition. In the first round, they came into unavoidable confrontation. With the referee's order, the badminton knocked on the racket and flew lightly over the net. As time went by, the competition between the two was still fierce. The game gradually entered a white-hot stage. The two players started getting more serious. Finally, Walter and Lauren won the game! Afterwards, we interviewed Jason and Christina. Jason said: "Walter is a really strong opponent. I totally recognize him as the champion." Christina had the same opinion, "Jason and Walter both are dark horses for the future badminton players. This is a duel between the strong. This game is wonderful. No matter which group is eliminated, it is a loss to the schedule." 
The men's singles and women's singles were also tense. Kevin from grade 10 reached the finals and was ready to win. Susan from G10 matched against Cindy, a strong opponent from G11 in the women's single competition. The 21-point game would not take a long time, but it is enough to attract everyone's attention. Who will be the champion of the men's singles and women's singles? Everyone was looking forward to it. When the last birdie fell quietly, the champions were declared. They are Kevin and Susan! In mixed doubles, Walter and Lauren also beat Drake and Diana with absolute strength and won the precious gold medal. 
In addition several other champions, like Ann, who was in third place, and Cindy, who was the second place, also performed well. After the game, Ann said: "I also did my best in this game. At the same time, badminton made me exercise and relax." Cindy also said, "my opponents are strong, and I feel that I can practice more to achieve better results." 
The badminton competitions ended at 2 p.m., but the sportsmanship of being brave in competition and fearless of strong enemies will always be with us.