G10 Nemo G11 Lauren
In mid-October, with a slightly biting wind in the late autumn, BCOS welcomed a classical tournament – a three vs. three basketball game, which was hosted by the Polar Bear team. They organized the basketball game in such a way that every player and spectator on the court could feel the glamour of the sport and the tense and exciting atmosphere of the basketball game.
A month before the tournament, all the experienced players started practicing face-to-face. Even some of the girls who are not so good at basketball were prepared to start training which moved us a lot. In the weeks leading up to the tournament, the athletes could be seen sweating it out in the gym every day at lunchtime. Each athlete was practicing for the team, playing for their team, and trying to win glory for their team.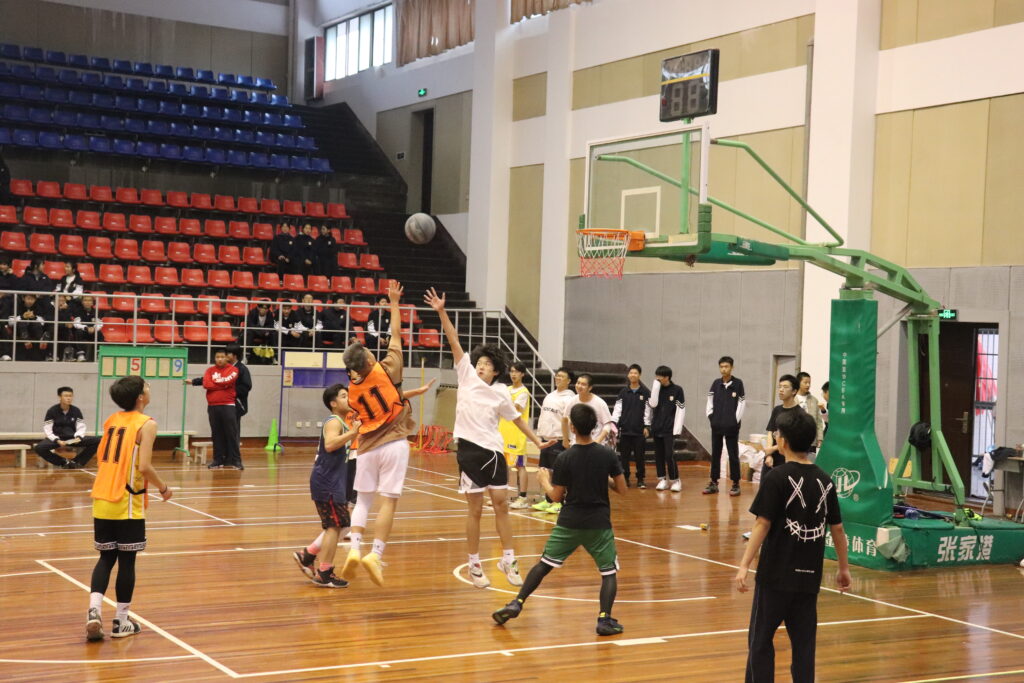 As referee Mr. Wu's whistle sounded, signifying the official start of the basketball game, every goal scored sparked a deafening round of applause and shouting from the crowd. In the end, the Black Widow team which was led by Russell, Drake, and Anthony won the tournament.
Many of the students were not good at basketball, but they still trained hard before the tournament to work on their basic skills. Some of the students who were good at basketball also took the initiative to coach them and tell them how to correct their problems.
Besides, after the game, we had the pleasure to talk with Russell, who is a member of the City Basketball team, who said: "For the whole game, I would give myself 6 points out of 10 points, because most of the time I got the ball and broke through and scored on my own, and when I was on the outside I often took the risk to shoot 3s on my own and didn't give my teammates the opportunity to score, and I didn't achieve my best in this game. In this tournament, I didn't use all my strength because I'm saving my energy for a more important city game."
In this tournament, everyone was sweating, self-improvement was evident, and nobody stopped until the end. Students learned to work together and persevere in a fun basketball game, and the athlete's effort made it unforgettable. Looking back now, it all comes back to me. It was an unforgettable experience and a treasure for us at BCOS.