Lauren George G11 
On the 29th of September, we welcomed the BCOS table tennis competition which brought by the cool breeze with the scent of green orange. The table tennis tournament was organized by the Snowy Owls and was a both fun and competitive tournament. During the match, everyone was full of youthfulness and all the students adhered to the principle of "valuing friendship first and competition second", yet no one gave up easily. 
At the court, we interviewed Martina. She said, "Although I was eliminated in the first round and retired with regret, I gained a lot." "This tournament was very meaningful, it not only let me learn a lot about the rules and the competitive spirit of table tennis, but also made my relationship with my classmates more harmonious. I was able to immerse myself in the spirit of the sport of table tennis and empathize with the hard work and positivity of each athlete. This was the greatest feeling that the tournament brought me."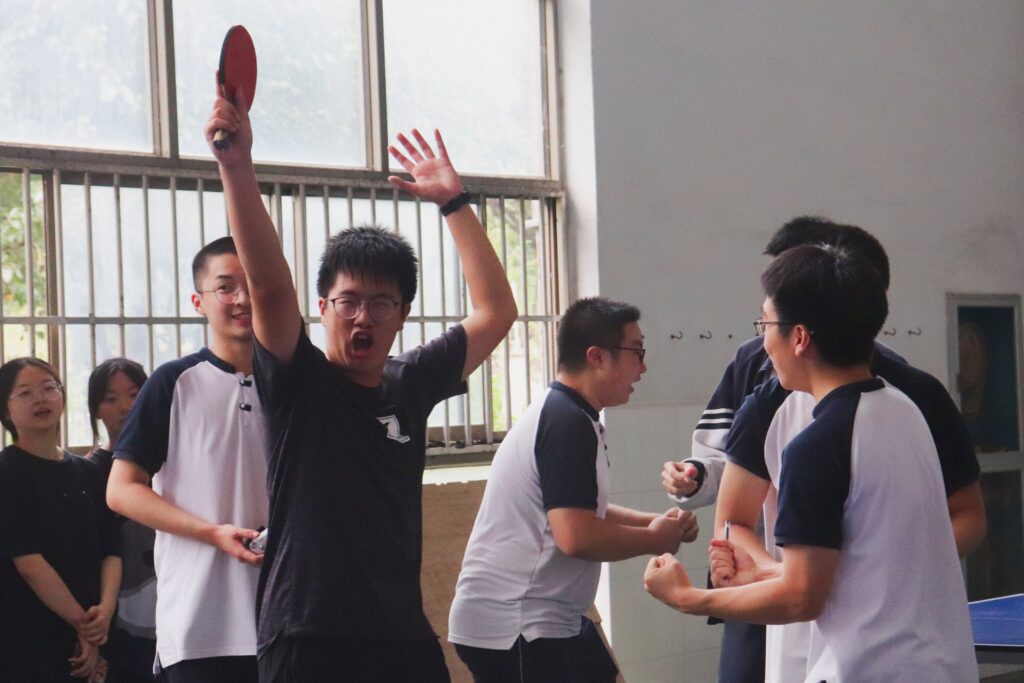 On the other hand, many students are in the key stages of their studies this semester, and everyone is under a great pressure before the game. Especially Joan, a girl who has high expectations for herself, said that she felt particularly stressed since the beginning of this school year. But this table tennis tournament, which is the first school-wide event of this semester, made her so relaxed and at ease. In particular, the experience of practicing and making progress in table tennis has greatly relieved her of the burden and made her feel meaningful. Indeed, the original intention of this tournament was to relieve the stress of students, and it was clear that the event achieved the goal. 
The organizers of the table tennis tournament, Snowy Owls, also did their best for the tournament. They had discussions on every step of the game at every self-study class, which also greatly improved the cohesiveness of the group. The importance of this activity lies in that the students were not aggressive against each other to win the game, and the table tennis tournament bound us firmly together. Overall, the tournament was a great success, both for the participants, organizers, and audiences; it was competitive and challenging, as well as fun and entertaining.