Written By Gr.10 Martina,Translated By: Gr. 11 Walter,Joy,Vincent
It's coming! Finally, the long-anticipated BCOS Dragon's Den Sales Pitch was held on Friday in the Entrepreneurship and Marketing course. As the first step for all entrepreneurial students to become business leaders, all the "dragons" including Mr. Haack, Mrs. Wynnychuck, Mr. O'Ryan and students from other inquiries, attended this conference to invest with passion and excitement.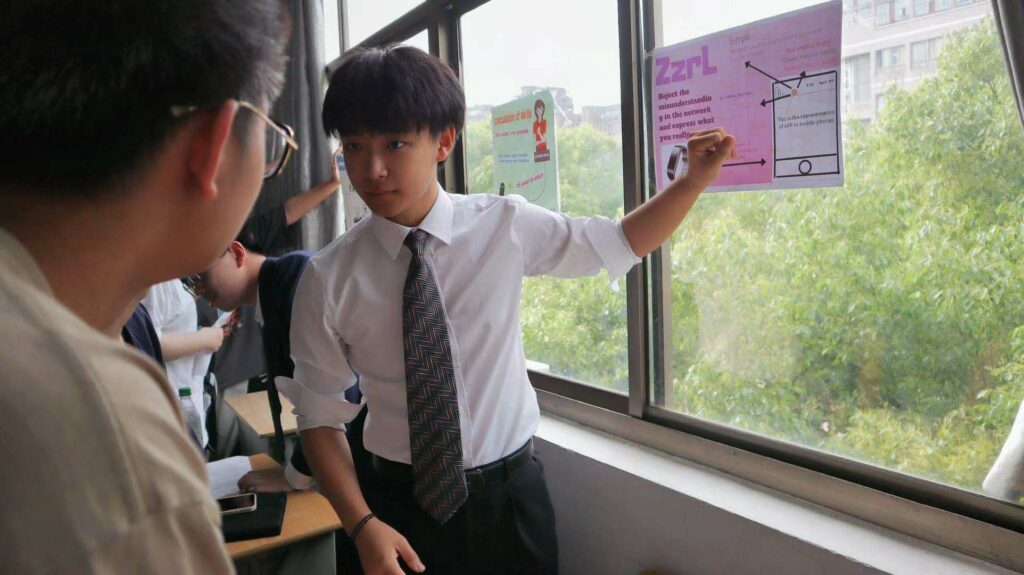 The scene of the press conference was wonderful. Students prepared exquisite, simple and understandable posters to introduce their products and services. The sales pitch speech in front of each poster was unique, showing their knowledge of economics and outstanding expression ability. In this activity, all the students performed very well, especially the three students from Grade 11. Jim won the first prize for his clear presentation of AR glasses which can be displayed through computer-generation in the real world. Vic, the second-place winner, was also very outstanding. The mask he designed conforms to the trend of the times where we need to wear masks frequently. It is more humanized and attempts to solve the problem of strapping the mask to the ears. In third place, Manna developed a product which was a dream remodeling software. Her idea was novel, and her speech was very attractive. In this activity, most of the students' products/services were inspired by problems in daily life, which shows the characteristics of humanization. When promoting products, they could be eloquent, especially in the face of some difficult problems, and could stay calm under pressure. For example, the teachers had raised questions about some development prospects or limitations of the product in the future, and the students needed to put forward solutions.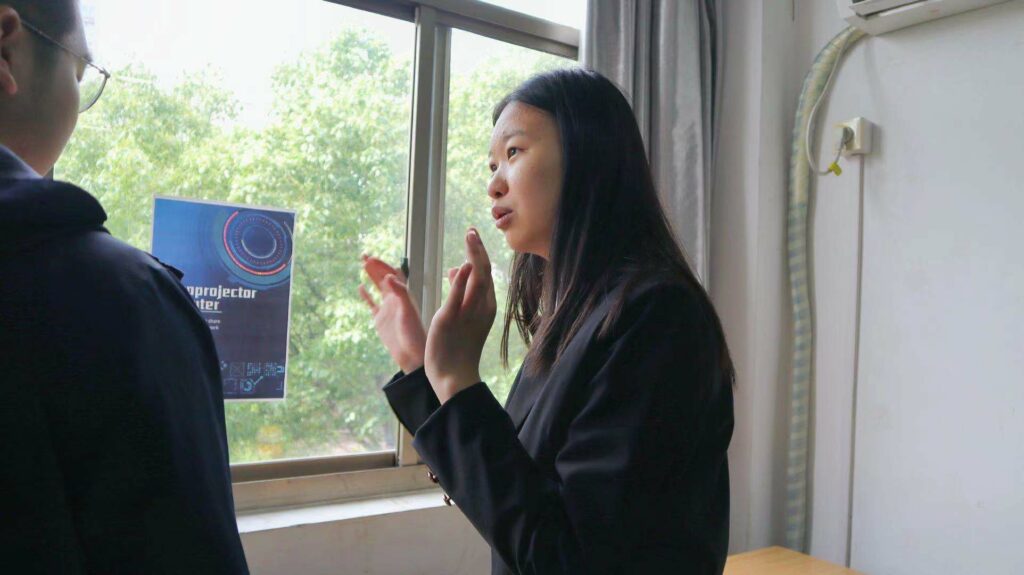 This activity comprehensively tested our classmates' abilities in creating, thinking, and solving. What's more, the infectious product introduction has been praised by many teachers: "I was totally amazed by these students. Their hard work touched me and I think the activity was successful because of their performance," said Mr. Lee. Mr. Haack was also pleased by the students' professionalism in introducing their products. "I really liked the students' attitudes towards the event," he said. "It made the event more professional, from the clothes they wore to their words and actions." This presentation revealed the enthusiasm for the tasks of BCOS students. They must have learned a lot from the event and built the ability to perform better in their future business ventures.